Podcast: Play in new window | Download
Subscribe: Apple Podcasts | Google Podcasts | Android | Pandora | iHeartRadio | RSS
Here we are again, my first podcast in more than a year, and I couldn't have asked for better guests than Harold Pride and De Angela Duff to discuss Prince's fourth and quite possibly most underrated album, 1981's Controversy. If you've been listening to these deep-dive album retrospectives, Harold needs no introduction; and, since the Prince scholarly community is a pretty small one, De Angela may not need one either. Suffice to say that she's the biggest advocate of Controversy I know, and she makes a convincing case that it's not only a great album in its own right, but also the linchpin of Prince's entire career.
One quick note: you will likely notice that there was a significant drop in audio quality this episode; this was due to a perfect storm of technical issues that, unfortunately, left the low-quality Skype call recording as the only usable audio source from our conversation. I think you'll get used to it, but I will assure you anyway that I'm taking steps to make sure we sound better next time. And yes, speaking of "next time," I do have plans for more episodes in the coming months–probably not in October, but maybe one more before the end of the year, and then more to come in early 2023. If you want to hear the episodes as soon as they drop, remember to subscribe on your podcast service of choice using the links above!
00:03:18 "The Second Coming" ("Live" at the Met Center, 1982)
00:07:20 De Angela on Prince's Friend
00:19:58 Daphne A. Brooks' review of Controversy in Pitchfork
00:21:08 Allen Beaulieu's iconic cover art for Controversy
00:22:05 Allen Beaulieu's iconic cover art for Dirty Mind
00:25:30 Controversy round table from the #1plus1plus1is3 symposium with Joan Morgan, Jason Orr, Tonya Pendleton, Scott Woods, and Arthur Turnbull
00:32:11 "Sexuality" (Live at the Warner Theatre, 1981)
00:32:51 Zach's presentation from the #SexyMF30 symposium
00:33:20 Inklings of Prince as world builder: the back cover of Prince (1979)
00:42:36 "Why You Wanna Treat Me So Bad?" (Live at the Warner Theatre, 1981)
00:46:57 Learn to play the "Let's Work" bassline from Brown Mark himself!
00:54:25 "Controversy" (from Controversy, 1981)
01:03:40 Zach's three-part post on "Controversy" (Parts 1, 2, and 3)
01:06:45 Morris Day's 2019 memoir
01:10:50 Harold and KaNisa's recent Twitter thread on Prince and electronic music/Detroit techno
01:11:34 Our podcast on The Time with more discussion on the Detroit/Minneapolis connection
01:15:25 Techno Rebels by Dan Sicko
01:23:28 Zach's #1plus1plus1is3 presentation on the Controversy shower poster
01:30:00 Bruce Gowers' "Controversy" music video
01:36:55 KaNisa's #1plus1plus1is3 presentation made connections between the Prince of Controversy and the Prince of The Rainbow Children
01:37:17 "Sexuality" (from Controversy)
01:45:25 Bruce Gowers' "Sexuality" music video
01:46:11 The very similar lighting in Michael Jackson's "Rock with You" video (not incidentally, also directed by Gowers)
01:53:25 "The Rainbow Children" (from The Rainbow Children, 2001)
01:59:50 "ShoYoAss" by the Coup (from Pick a Bigger Weapon, 2006)
02:02:25 The 2015 Washington Post article about Prince's "apolitical purple wormhole"
02:03:08 Crystal Wise's "(A)Political Prince: An Analysis of Prince's Political Consciousness"
02:07:08 C. Liegh McInnis' The Lyrics of Prince Rogers Nelson
02:07:37 "Do Me, Baby" (from Controversy)
02:18:13 Grown Folks Music's podcast on the "Prince Flood" of 1987 with De Angela, Harold, and Zaheer Ali
02:19:48 "Do Me, Baby" (1979 Demo)
02:30:00 "Private Joy" (from Controversy)
02:38:05 Zach's ranking of the songs on Controversy
02:39:15 Alfonso Ribeiro demonstrates how to dance to "Private Joy"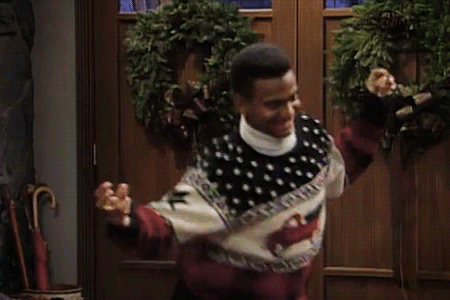 02:41:52 "Private Joy" by the Revolution featuring Bilal (Live at First Avenue, 2016)
02:49:42 "Ronnie, Talk to Russia" (from Controversy)
02:57:17 "Let's Work" (from Controversy)
03:02:00 "Let's Work (Dance Remix)" (1982 single)
03:06:15 "Let's Work" (Live on the VIBE show, 1998)
03:09:35 "Annie Christian" (from Controversy)
03:15:49 Zach's post on "Annie Christian"
03:19:02 "Annie Christian" (Live at Saenger Performing Arts Center, 1982)
03:20:45 Atlanta's Missing and Murdered: The Lost Children
03:25:00 Allen Beaulieu captures "mad scientist" Prince for the 1999 inner sleeve
03:30:36 "Jack U Off" (from Controversy)
03:35:07 "Jack U Off" (Live at the Los Angeles Memorial Coliseum, 1981)
03:39:41 If for some reason you want to hear more thoughts from Zach on "Jack U Off" and "Ronnie, Talk to Russia," here you go
03:40:41 "I Can Make You Say" by Twista (from Freestyle Week, 2009)